COVID-19 UPDATE
WATA Board of Directors Election Form
Application for board of directors election is now open! Election for the 2021 open board positions include Vice President, Treasurer, Northeast Regional Representative and Southwest Regional Representative. The applications wil be collected now through January 2021.  Please submit your application by clicking the button below
BOARD OF DIRECTORS NOMINATION FORM
Heidi Gutschow will be in contact with you about volunteer opportunities.
If you have questions you can contact Heidi at [email protected]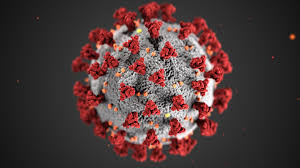 Call for ATs to Help
NATA and Go4Ellis have joined forces to connect thousands of ATs with understaffed hospitals and health care organizations across the United States. Learn more about how you can help during the COVID-19 pandemic
NATA Statements on Coronavirus
NATA Response to COVID-19- NATA Now (3-18-20)
Statement on COVID-19 Virus- NATA Now (3-6-20)
NATA Resources
Help educate state and local hospitals, health care organizations and local government officials to ensure that all are aware of this opportunity and how ATs are uniquely qualified to support during this pandemic.  Here are some resources that will help:
COVID-19 NATA AT Flyer (pdf)
Customizable letter for hospitals and health care organizations (docx)
Health Department Spreadsheet (xlsx)
Local Health Departments by State (docx)
Health Care Provider Resources
Information for Healthcare Professionals- Center for Disease Control
Interim Guidance for Emergency Medical Services (EMS) Systems and 911 Public Safety Answering Points (PSAPs) for COVID-19 in the United States- Center for Disease Control
Interim U.S. Guidance for RIsk Assessment and Public Health Management of Healthcare Personnel with Potential Exposure in a Healthcare Setting to Patients with Coronavirus Disease 2019 (COVID-19)- Center for Disease Control
Interim Infection Prevention and Control Recommendations for Patients with Confirmed Coronavirus Disease 2019 (COVID-19) or Persons Under Investigation for COVID-19 in Healthcare Settings- Center for Disease Control
Interim Clinical Guidance for Management of Patients with Confirmed Coronavirus Disease 2019 (COVID-19)- Center for Disease Control
To view more information form the Wisconsin Department of Health please click here
---
CPR CERTIFICATIOn
We have been getting questions on CPR recertifications at this time and here is the answers on the BOC website.  We do not have any updated information from the state at this time .
Amariecan Heart Association are updating guidance released on MArch 13, 2020 regarding card extensions.  The American Heart Association will now extend AHA Instructor and Provider Course Completion Cards for 120 days beyond their recommended renewal date, beginning with cards that expire in March 2020.  Please see the updated guidance here.
This is from the BOC website:
Q: My emergency cardiac care (ECC) course got cancelled (due to COVID-19), and I will have a lapse in certification, what should I do?
A: Take an ECC course as soon and safely as you can. The BOC will work with all ATs knowing there will be lapses in ECC certification and issues finding a class in the near future due to course cancellations.
When you log into BOC Central to report your continuing education on the "AT203 Continuing Education Reporting Form," you will be asked about continuous ECC certification. If you have a lapse in continuous ECC certification, report this as such and lapses due to COVID-19 will not be considered a disciplinary matter. Visit the ECC section of the BOC website for more information.
Visit the American Red Cross for their course safety measures.  Also below are some FAQs from the American Red Cross.
Q: Does the student have a certain timeframe to complete the blended learning courses?
A: The student will have 90 days from the time they complete the online blended course content to complete their skills session.

Q: Is there a possibility of the provisional certification being extended past 90 days?
A: The Red Cross will continue to monitor the external climate for needed changes for our customers and will keep you informed on any changes made to this provisional certification.

Q: Will provisional certifications be recognized by OSHA?
A: Provisional certifications are cognitive only and do not meet the OHSA first aid education requirement until the psychomotor portion is completed and a skills check is performed. Please check with your local, state and federal authorities as applicable to your business to determine acceptance during this public health emergency.

Q: How long will the provisional certification be available?
A: The provisional certification will be available throughout the current public health emergency.
Please visit the following web page for updates: http://www.bocatc.org/newsroom/boc-update-on-the-coronavirus?category_key=at.
WATA has been in contact with the DSPS regarding CPR requirements. The DSPS is aware of the situation and are working through this and we will keep you updated when we hear back.
PRACTICE ACT
Pursuant to 2017 Wisconsin Act 278, beginning August 1, 2018, prior to submitting an application for a credential, an individual may apply to the Department for a determination of whether the individual would be disqualified from obtaining the credential due to his or her conviction record. To apply for a predetermination, please fill out Form 3085 and submit all required documentation specified on the form. Pursuant to Wis. Stat. § 111.335(4)(e), the offenses or kinds of offenses that may result in a refusal, bar, or termination of licensure are published under Additional Resources on the left side of this page.
License Information
Fee Reduction
Pursuant to 2017 Wisconsin Act 319, beginning August 1, 2018, an applicant for an initial credential may apply for a reduction of the initial credential fee that is equal to 10% of the initial fee.  Qualification is based on the federal adjusted gross income being at or below 180% of the federal poverty guideline prescribed for the applicant's family household size by the United States Department of Health and Human Services. To determine eligibility please visit the United States Department of Health and Human Services website prior to submitting Form 3217.
Per Wis. Stat. § 440.08(2), the required renewal date for the Athletic Trainer credential is 06/30/even years.  Should you receive your initial credential in the months leading up to this date, you are still required to renew your license by the statutorily defined date.
Requirements
Pre-Credential Education Information
At least a bachelor's degree from an accredited college or university is required.
Application for Licensure
Form
Description
2496
Application For License To Practice As An Athletic Trainer
​3217
​Application for Fee Reduction (This form

 

must

 

accompany the application for the credential)
2517
Evaluation and Treatment Protocol Form (This form is to be completed by a consulting physician)
2497
Request For Verification of Certification
​2829
Malpractice Suits or Claims Form (if applicable)
​3085
​Application for Predetermination

 

(Submit ONLY if you have been convicted of any felony, misdemeanor, or other violations of federal, state, or local law, including municipal ordinances, in this state or any other)

2252
​Convictions and Pending Charges
3071
​Fax Payment Form
Renewal Information
Requirements
FEE (See Renewal Dates and Fees)
SIG (Signature regarding the completion of Continuing Education, included in on-line renewal and paper form see Continuing Education Information for details)
CPR (Current CPR/AED certification is required)
INS (Malpractice liability insurance is required. If renewing via paper form, you must also submit Form 2543.)
WHD (Work History is requested. If renewing via paper form, you must also submit Form 2543.)
EPF (Evaluation and Treatment Protocol Form 2517 is to be completed by the supervising physician and filed at the place of employment. If renewing via paper form, you must also submit Form 2543.)
If your legal status as a qualified alien or nonimmigrant lawfully present in the United States has changed since the issuance of your credential or your last renewal, please contact the Wisconsin Department of Safety and Professional Services at

 

(608) 266-2112

 

or

 

[email protected]

.
Renewal Methods
| Form | Description |
| --- | --- |
| RDAF | Renewal Dates and Fees |
| R210 | Active Duty/Discharge Renewal Extension |
| ​2543 | ​Additional Requirements for Renewal |
| ​2517 | ​Evaluation and Treatment Protocol |
Wisconsin Act 210 (effective June 1, 2012)
This Act extends the license of a service member if the license expires while they are on active duty from 90 days to 180 days from the date of discharge. The same applies to a spouse of a service member if the spouse does not practice under their license while the service member is on active duty and does not practice because the service member is on active duty.
This Act repeals a provision of prior law that required a service member to meet all of the requirements for license extension or renewal, except for continuing education requirements, in order to have the license extended.
Service members and spouses may request extensions of licenses be​yond 180 days from discharge and may request a waiver or extension of time to complete continuing education requirements due to hardship. Please view Active Duty/Discharge Renewal Extensio​n Form R210 for further information.
---
NATA CEUs
Go4Ellis Per Diem Work
Hello ATs,
It is an understatement to say that we are living in unprecedented times. ATs are facing tough challenges on a scale greater than many have experienced in their lifetime. As I speak with members throughout the country, I'm reminded of how incredibly resilient we are, how we are natural problem solvers and are willing to go above and beyond for the health and well-being of those in our care. The tireless response to this crisis by members across the globe makes me so very proud to be an athletic trainer.
This year's NATM theme "ATs Impact Health Care Through Action" has never been more applicable than now, during the COVID-19 pandemic. Hospitals across the country are stressed and demand for more beds, added medical facilities and staffing is at an all-time high. We can help.

Global recommendations and efforts to contain the virus inadvertently leave the country with thousands of available qualified athletic trainers who are educated, trained and willing to help through this unprecedented time.

NATA and Go4Ellis, a mobile per-diem job platform, have joined forces to connect thousands of athletic trainers with understaffed hospitals and health care organizations throughout the United States during the COVID-19 pandemic. The portal was originally designed to provide sporting/local events with appropriate health care for youth athletes; however, in light of the current health care needs, it has been modified to support hospital systems and health care organizations in need of COVID-19 support.

As athletic trainers, we are skilled in the full continuum of care, from prevention and diagnosis to rehabilittion. We work alongside physicians in a host of industries – sports, higher education, military, clinical, occupational health, performing arts and public service. Our skills are not based on any specific industry, but rather an understanding of health care. Many of our members have already joined their peers in the clinical setting to support with testing, transport and documentation. We are proud to have a partner in Go4Ellis that quickly and easily connects those in need of help with athletic trainers who are ready to serve.
Thrive on,
Tory Lindley, NATA President
For WI ATs looking for per diem work, the Go4Ellis app can be downloaded through the AppStore and Google Play. Or head to the Go4Ellis website at www.go4ellis.com for more information.
Here is a link to the app in the app store: https://apps.apple.com/us/app/go4ellis/id1186370661
Here is a link to the app in the Google Play Store: https://play.google.com/store/apps/details?id=com.go4ellis&hl=en_US
---
Have you experienced knee pain within the past year?
 Participants are needed for a research study regarding knee pain
 The purpose of this study is to find out if certain sociodemographic factors and knee pain characteristics are related to self-reported pain and function.
Who is eligible to participate?
Men and women between the ages of 18 and 45
Residing in the USA
Experienced knee pain within the past 12 months
Able to read and understand English
What would I need to do?
Participants for this study would be asked to complete a series of online questionnaires, asking about demographic information and your knee pain. These questionnaires would be completed one time, and your participation will take approximately 15-20 minutes.
If you would like to participate, scan this QR code or use the link below to be taken directly to the survey
https://milwaukee.qualtrics.com/jfe/form/SV_a9PTUfVQVgzua0t  
Questions regarding this research study may be directed to:
Jenny Thorpe
University of Wisconsin - Milwaukee
Department of Kinesiology - Integrated
 This research study has been approved by the University of Wisconsin-Milwaukee Institutional Review Board for the Protection of Human Subjects (IRB #20.041  approved on 8/29/19)
---
Get Involved
Are you interested in getting involved within WATA? If so, please click here for the Leadership Form!
---
For more information on COVID-19 please click here for a link to the Wisconsin Department of Health Services.